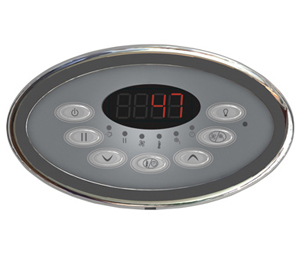 SAWO connection
No:Contactor Unit
Category:External controller
Brand:sawo
Intro:
Description
Description:
With Innova C ontrol Unit you can easily adjust the temperature,humidity,ventilation and light intensity in your sauna. It also has self-learning pre-run timer, so you can have your sauna exactly how you like it !
Innova maintains the set temperature precisely, evenly, utilizing the heating elements. There is a keypad lok to prevent children and unauthorized people from changing the settings.
The SAWO Innova Control Unit is elegant and modern, it looks stylish wherever you place it ! For the separate model, you can choose a wooden oval or rectangle Innova Interface Holder.
Innova Control Units are available as separate or built-in models. Built-in model comes as one enclosure with the control unit attached to power controller. Alternatively you can have them separate, the slim and stylish control panel in display and the power controller in more concealed place.
The Innova Touch has a modern LCD touch screen with state-of-the-art technology. It has an additional programmable week timer.
The Innova Classic has LED display and buttons for easy usage.
All the SAWO Innova Control Units come with a temperature sensor. Optional bench temperature sensor and combined temperature & humidity sensor are also available to get more accurate measurements and faster heating time in your sauna room.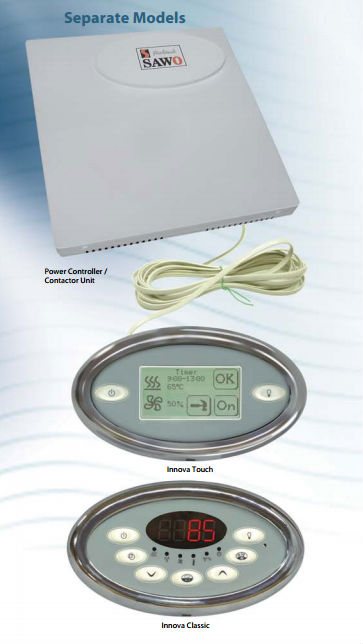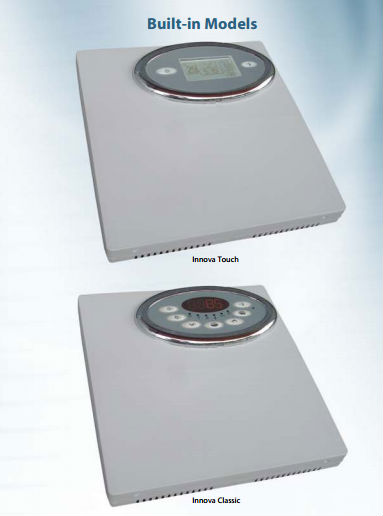 Technical Data: