the USA HAYWARD swimming pool equipment
No:HAYWARD II
Category:Pump
Brand:滨特尔
Intro:It is a world famous swimming pool equipment brand.It is easy to install ,lowest to maintenance and repair.It's high quality is you best choose .

Description
Brief Introduction:
Designed for new pools of all types and sizes, Max-Flo is also an ideal replacement pump. Max-Flo features swing-aside knobs for easy access to the strainer compartment, a heavy-duty high-performance motor, and exclusive "service-ease" design for extra convenience and easier operation.
The Max-Flo pump series sets the standard for performance, durability and value.
Technicl Information: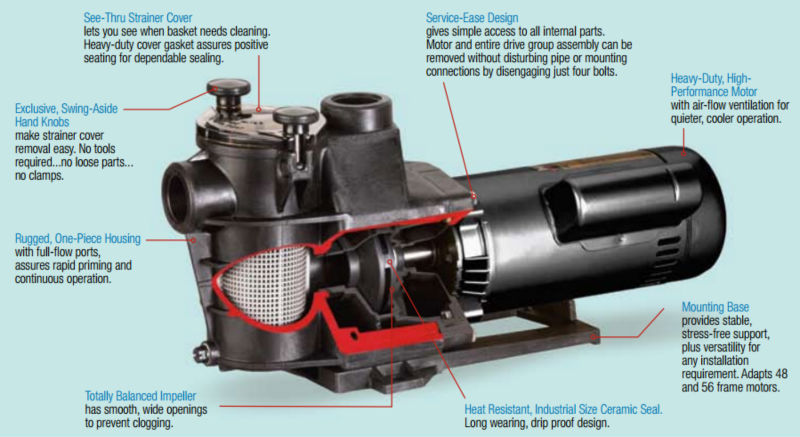 Model

HP

V/HZ

Rated Current

Flow Rate(m³/h)

SP2806W

1/2

220/50

2.9A

4.54

SP2808W

3/4

3.6A

5.9

SP2811W

1

4.3A

9.54

SP2816W

1.5

5A

12.72

SP2807X1051

1

4.3A

6.81

SP2810X1551

1.5

5A

12.72

SP2815X2051

2

7.25A

14.8