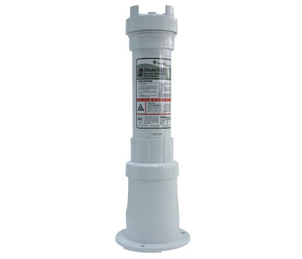 Pentair disposal
No:disposal
Category:Sanitization
Brand:滨特尔
Intro:
Description
Sanitization made super simple
Rainbow® high capacity feeders are one of the easiest ways to sanitize large residential and commercial swimming pools using either chlorine or bromine slow dissolve tablets or sticks. These heavy-duty, high capacity feeders provide automatic sanitization for pools up to 332,000 gallons.
They are designed for off-line plumbing installations using 1" PVC pipe and are available in three sizes to fit a variety of pool applications .
Feature:
Heavy-duty control valve for accurate feed rate adjustment.

Completely enclosed system prevents fumes from escaping – no special venting required.

New easy access design for recharging and servicing.

NSF listed.

One-year warranty. See warranty for details.