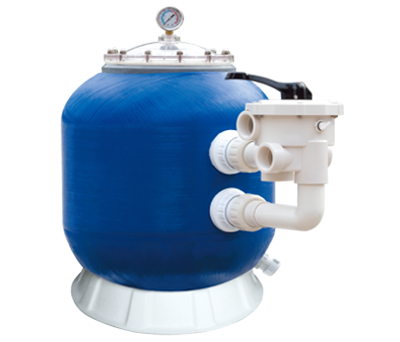 HYDROSWIM SIDE MOUNT FILTERS
No:
Category:Filter
Brand:海卓
Intro:France HYDROSWIM swimming equipment serial
Description
Hydroswim "F/HS/LS" series fiberglass side-mount sand filter is desigend the latest European technology. Top diffusers ensure every distribution of water over the top of the sand bed. Fiberglass winding design makes the sand tank more robust and has a good chemical and UV resistance performance.
Application:
Suitable for filtering pools, aquariums, water parks and industrial wastewater treatment equipment .
Features Highlight:
Qualified and Certified test by NSF50 standards

High strength due to adopt glass fiber inner of the tank

High efficient back wash

PVC grey top cover and PC transparent top cover for options.Transparent cover allows easy inspection of the sand bed.