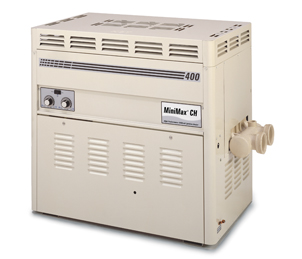 Pentair heater - CH series
No:
Category:Heater & Heat Pump
Brand:滨特尔
Intro:
Description
Key technologies include:
– Patented thermostatic bypass valve minimizes condensation-related calcium scaling to maintain
peak heat transfer efficiency
– Ceramic fiber insulation prevents heat loss
– Intelligent internal controls sense water temperature and pressure to maintain optimum flow past the
heating element…no overheating or underheating
– Dual thermostats provide precise temperature control without wasteful overheating
– With six models available, you can size your MiniMax CH to your precise heating needs–another key for high efficiency
All this performance comes in a space-saving, low profile design that blends into any backyard décor.
Nobody outheats it. Nobody outlasts it.
Besides super-efficient heating performance, MiniMax®CH is built to last and last. Key durability features include:
Super-strong, corrosion-resistant stainless steel burners.
Premium copper high-fin heat exchanger for long life and super efficiency.
Durable composite headers (reversible design for easy installation and service)
CSA Certified to applicable standards for gas-powered pool heaters.
Two-year limited warranty